Stroud News 1903
Take a trip to Rodborough Common by motor bicycle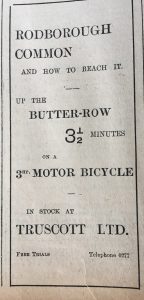 6th February 1903
The bowling green at the Bear.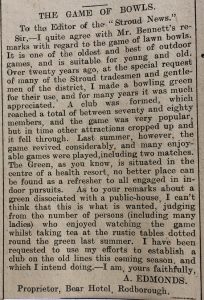 3rd April 1903
A letter of dissatisfaction with the street lighting and water supply on the Bath Road.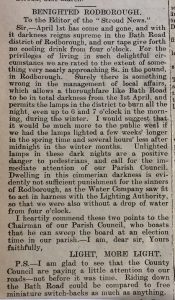 17th April
The wedding of Henry Shipway and Alice Cole at Rodborough Tabernacle.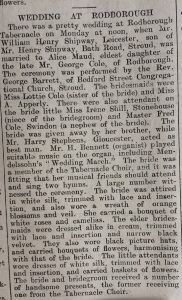 15th May
A house was taken for a police constable at The Butts and 10 o'clock was considered quite late enough for Rodborough's pubs.

29th May
Rodborough Fort, described as Rodborough Castle, for sale.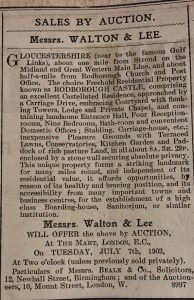 10th July 1903
There's so much historical information contained in this sales advert for Clifton Villas in Spillmans Rd.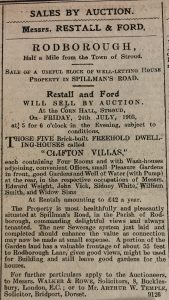 10th July 1903
What an outing! Rodborough & Uplands choirs along with employees of Stroud & Nailsworth breweries and Hill Paul were up before dawn to catch the train from Dudbridge and other local stations to Bournemouth and back at 2.25 am, with singing along the way! Pity there's no photo.