These excerpts are from the Stroud Journal – an alternative perspective may be seen from the reporting in the Stroud News.
February
The Lightpill Orchestra played for the Prince Albert Bowling Club dance. Does anyone have any more information about them?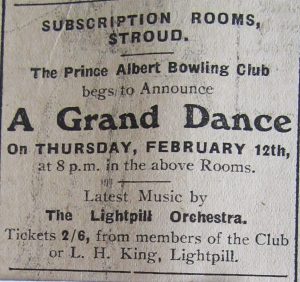 Six cottages offered for sale at Stroud View Terrace, Butterrow
Rodborough Working Men's Golf Club
Click here for more information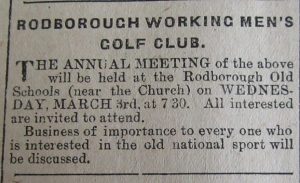 April
An auction was advertised at the Golden Cross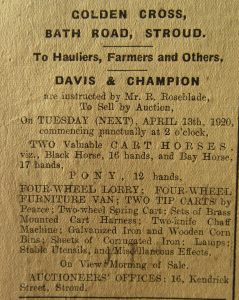 June
Mr J.E Daniels was selling Victoria Villas and Park Cottages in Spillmans Rd / Pitch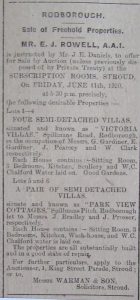 Damage to the mowing grass in Rodborough Fields, property of Farmer James was dealt with by Stroud Police Court.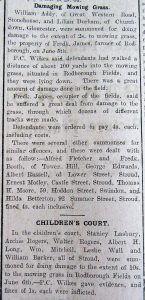 July
Fundraising was underway to built a war memorial hall (clearly it never materialised!).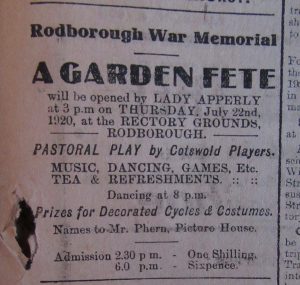 September
Eva (Queenie) Hatton of The Butts was given away by her brother Fred who was also recently married.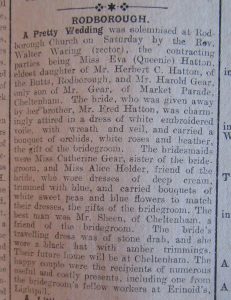 October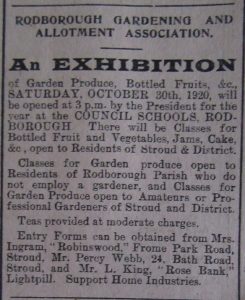 A photo of this event in 1920 appears on the Rodborough School page
November
At the end of November Rodborough's War Memorial in the Parish Church was dedicated