One of Rodborough's most photographed places…
With thanks for Howard Beard for permission to use many of these images.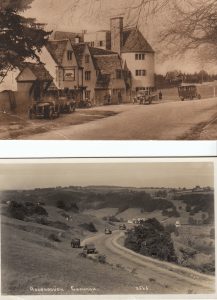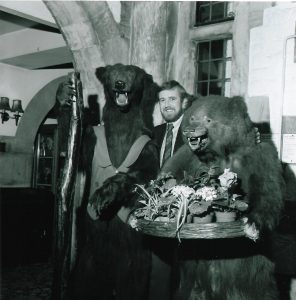 Hilltop Tea Gardens (later Bear Pools Cafe)
Bear Pools Cafe is remembered from the 1940s as a busy place with queues on Sundays. It was run by a Mr Patterson (most likely to have been Alan Pearson & his wife Martha), whose daughters worked in the shop and cafe. He sold cakes and ice-cream (Winstones also were operating just across the road) and there were swings in the garden. We're told that Mr Patterson (Pearson?) hoped to expand the business, but was prevented from doing so by the objections from the residents of the new Private Road.