The churchyard seems to be of ancient origin. In 1316 a mention is made in records of "The old grave yard at Rodborough" (from The Church of St Mary Magdalene Rodborough by Rev John Forryan, 1980s)
A Stroud Journal article of 1910 notes that the church dates from 1392, being a Chapel of Ease to The Priory Church at Minchinhampton until 1841, when Rodborough became a parish in its own right. The tower is thought to have been rebuilt in 1580. The one remaining bell is assumed to be of the same age.
From Rev Miller's 1933 'Rodborough and its Church'; originally four bells hung in the tower, but during the Civil War three were lost. It seems probable that either the Royalists or Roundheads dismantled them, melted them down and used the metal for military purposes. The fourth bell still remains. It weighs 25 cwt and bears this inscription: "The living I to Church do call, And to the grave do summon all".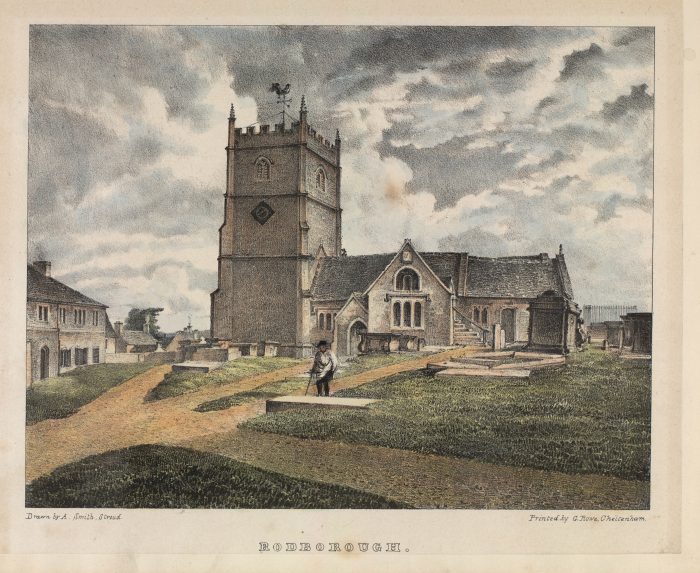 The 1889 edition of "Twenty Lithographic views of ecclesiastical Edifices In the Borough of Stroud" suggests that apart from the early 16th century tower, the entire church was rebuilt in 1842.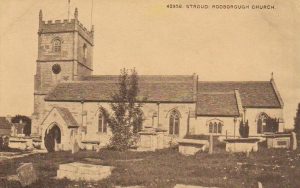 Here is an undated 20th century south side photo for comparison.
The Chancel and North Aisle were extended in 1895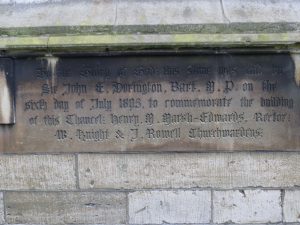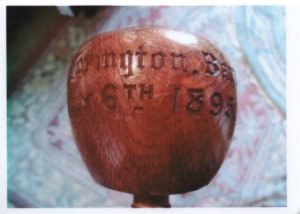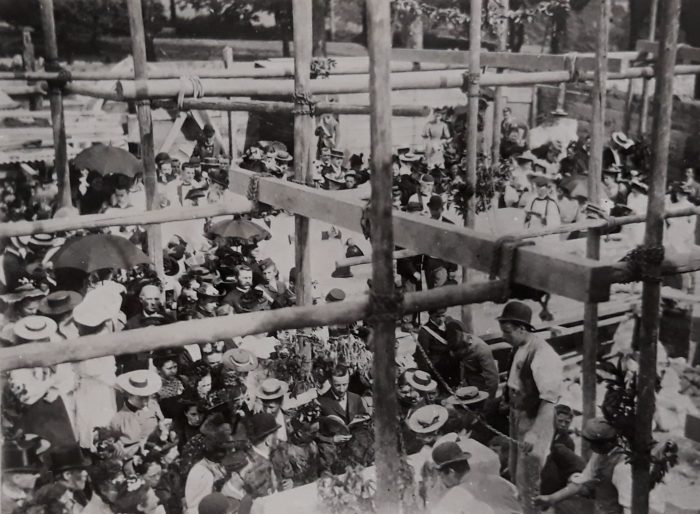 Rev. Wilbert Awdry, author of the Thomas the Tank engine stories, moved to Rodborough on retirement in 1965. He and his wife Margaret lived for over 20 years in Rodborough Avenue in a house named "Sodor", after the island in the books.
Margaret died in 1989 and Wilbert commissioned a window in her memory. He didn't live to see it installed in 1997 In the window he is depicted closing the engine shed doors for a final time.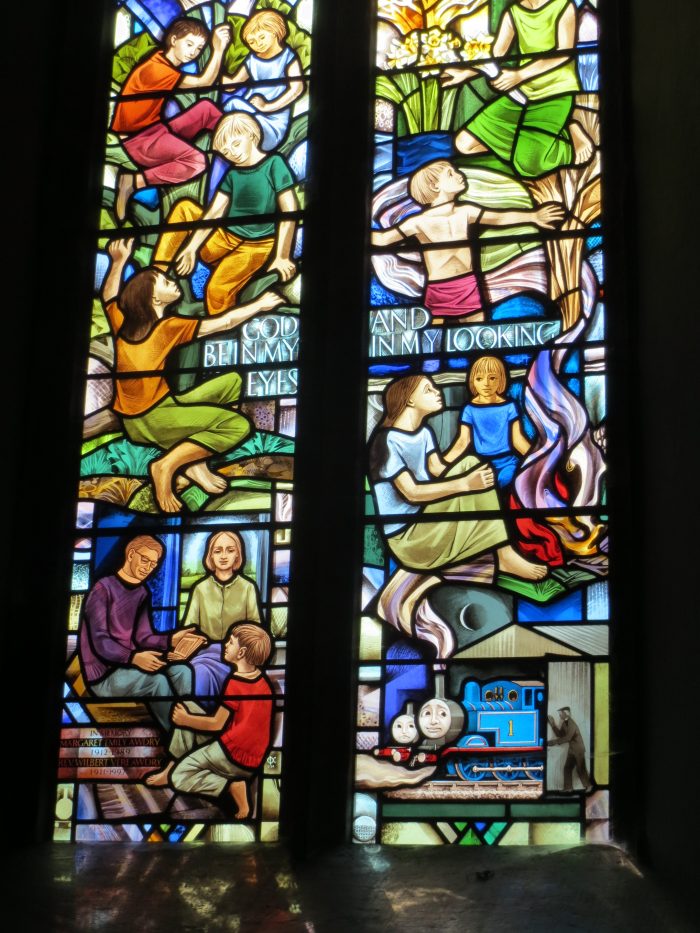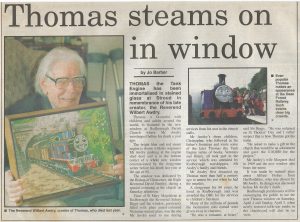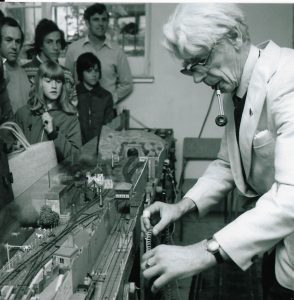 Rev Awdry was president of the Gloucestershire Society for industrial archeologogy for 15 years. He also shared his passion for model railways, holding exhibitions at The Old Endowed School.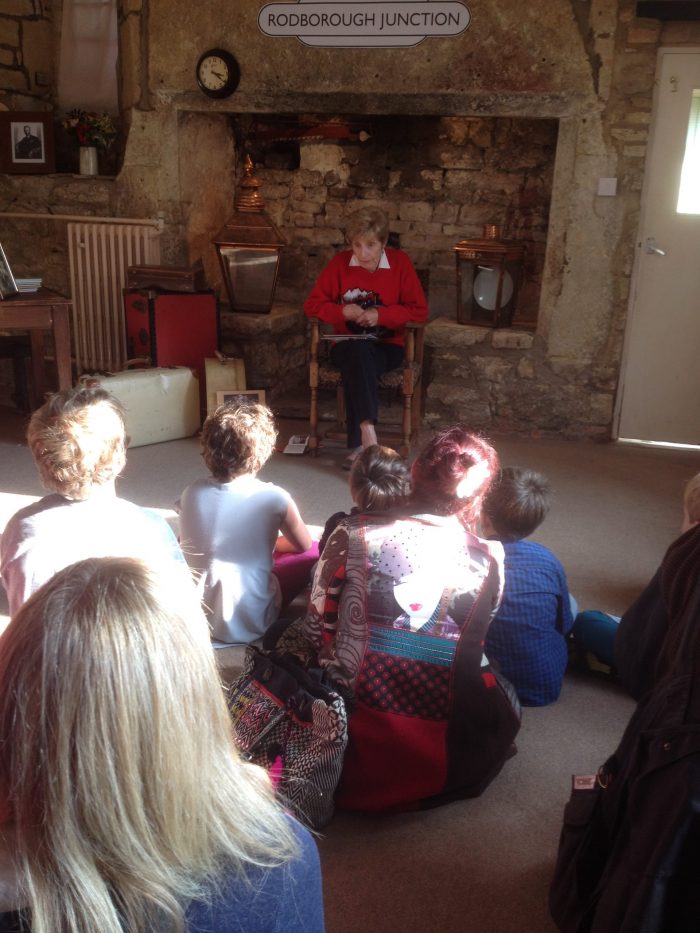 In 2015 to commemorate the 70th anniversary of the publication of the Rev Awdry's first book, Remembering Rodborough took part in a celebration weekend. Veronica Awdry came to The Old Endowed School and read to local children. She later gave a talk about her childhood and the BBC filmed a special church service (with donkeys as trains!) for "Songs of Praise".
2021 – Remembering Rodborough are currently working on a project to record the graves in the churchyard; a huge task. The aim is to eventually have a reference book in the church containing histories and location information. Any details about family graves are welcomed. Some of the graves can be seen on https://www.findagrave.com/
Click on the links to see:
Church Committee Minute Book 1892-1927
1931 Rodborough Church / Rev Walter Waring