January – C Elliott of Kingscourt objected to the application to license Rodborough Fort.

While the Fort advertised its other services.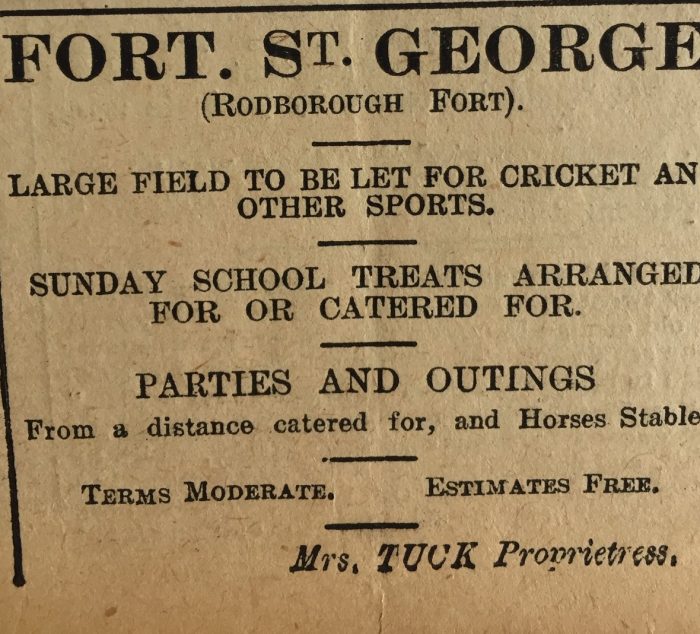 February – The district Free Church Council also objected to Rodborough Fort being licensed.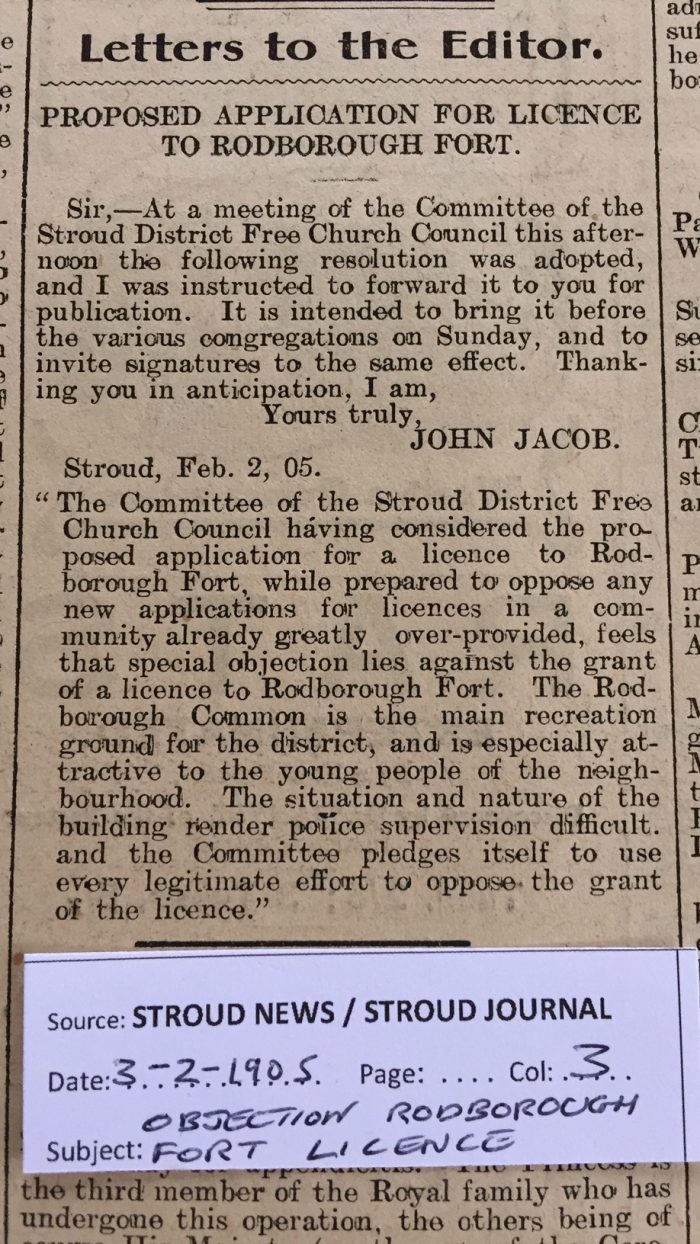 As did the Parish Council.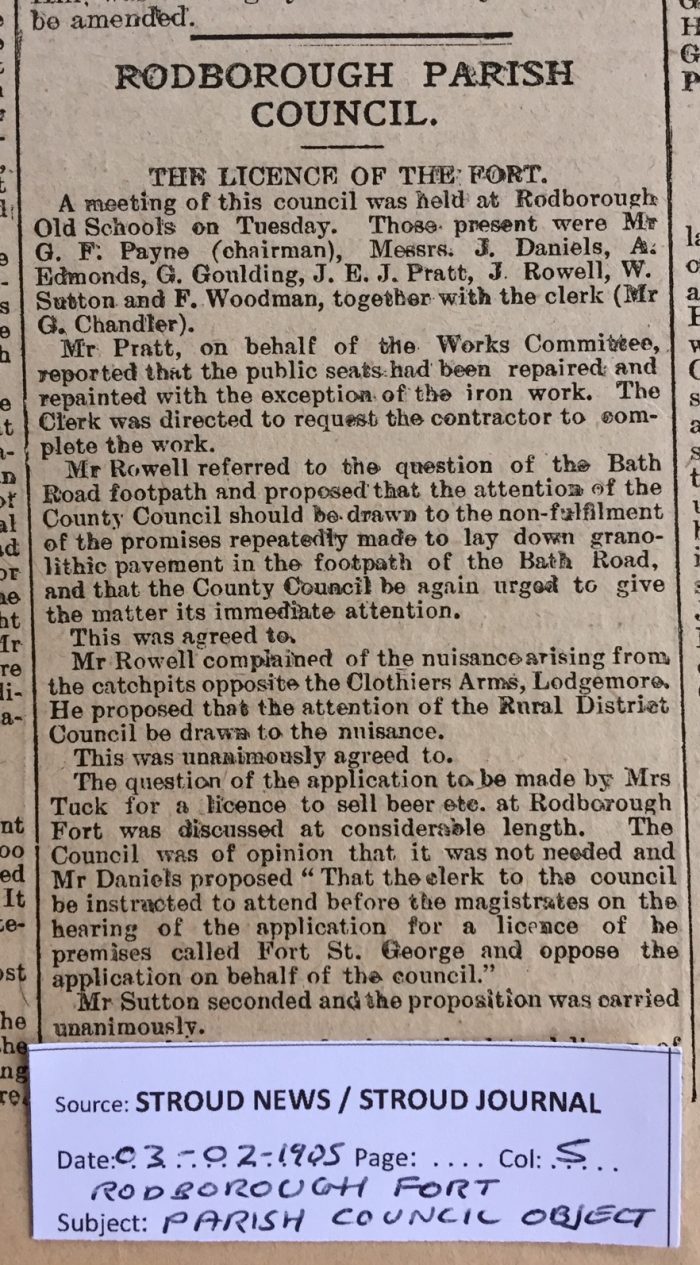 Mrs Tuck argued that the license was required by her hotel and boarding house customers, but it was declined.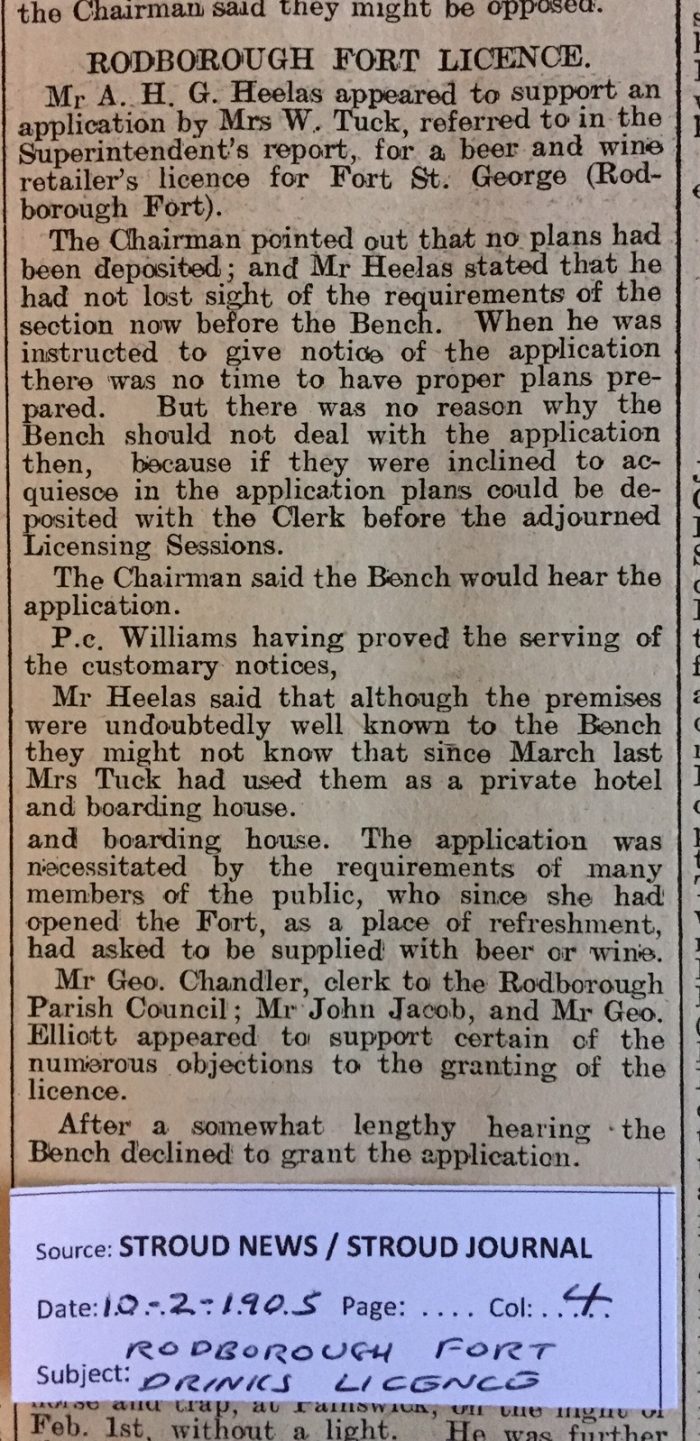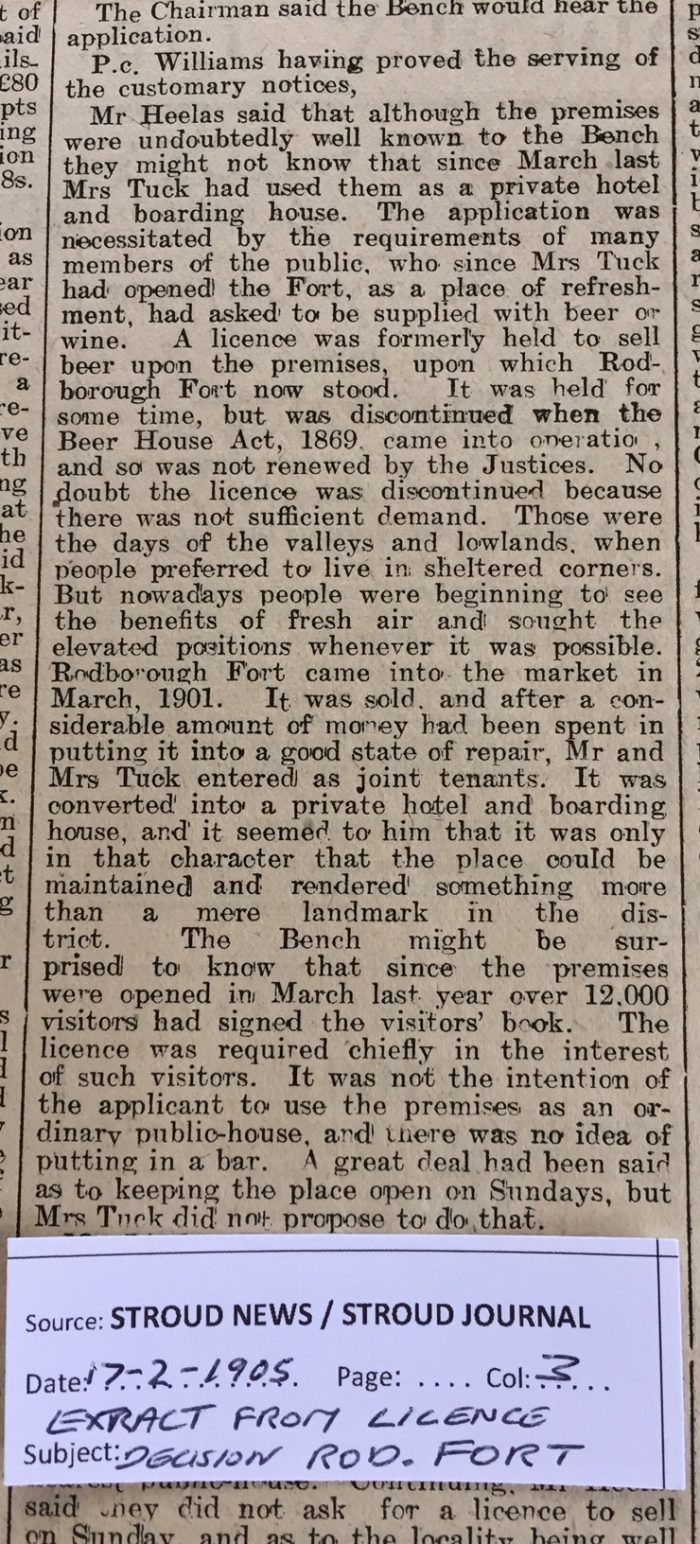 Meanwhile, Lower Stringers Farm was praised for its innovative milk sterilizing equipment.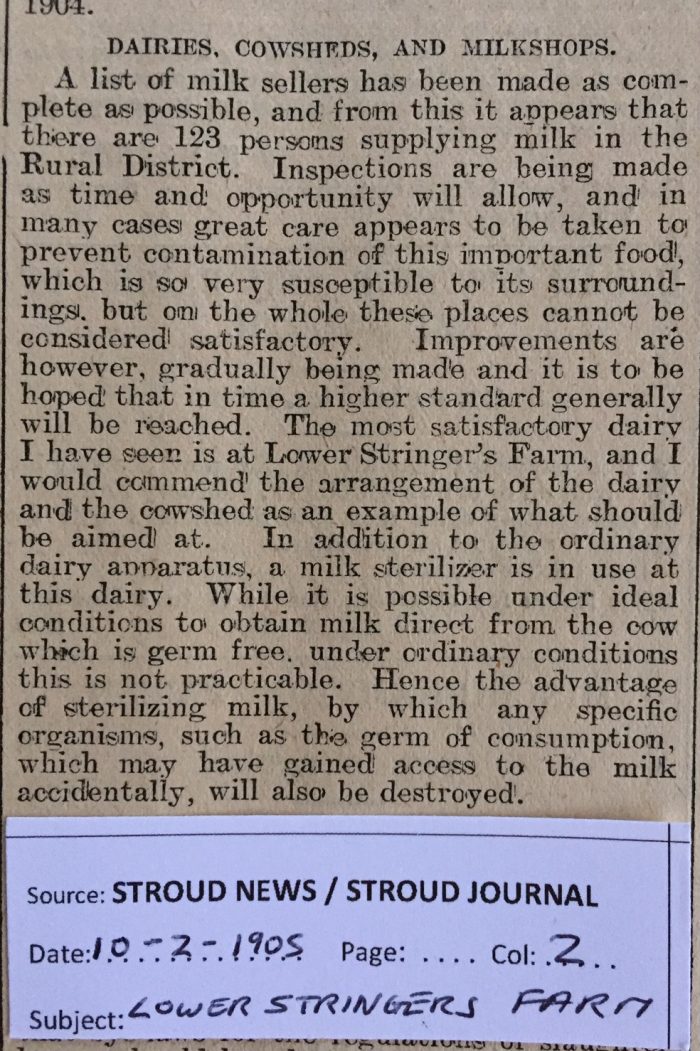 May – The Fort began opening for teas on Sundays.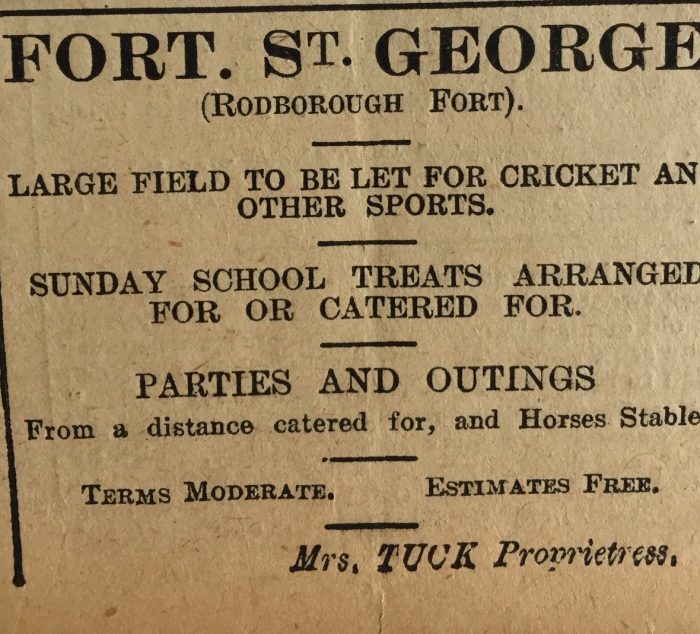 June – Paving was being laid on the Bath Road, but currently only as far as the railway bridge. It was proposed to extend it further to the Golden Cross.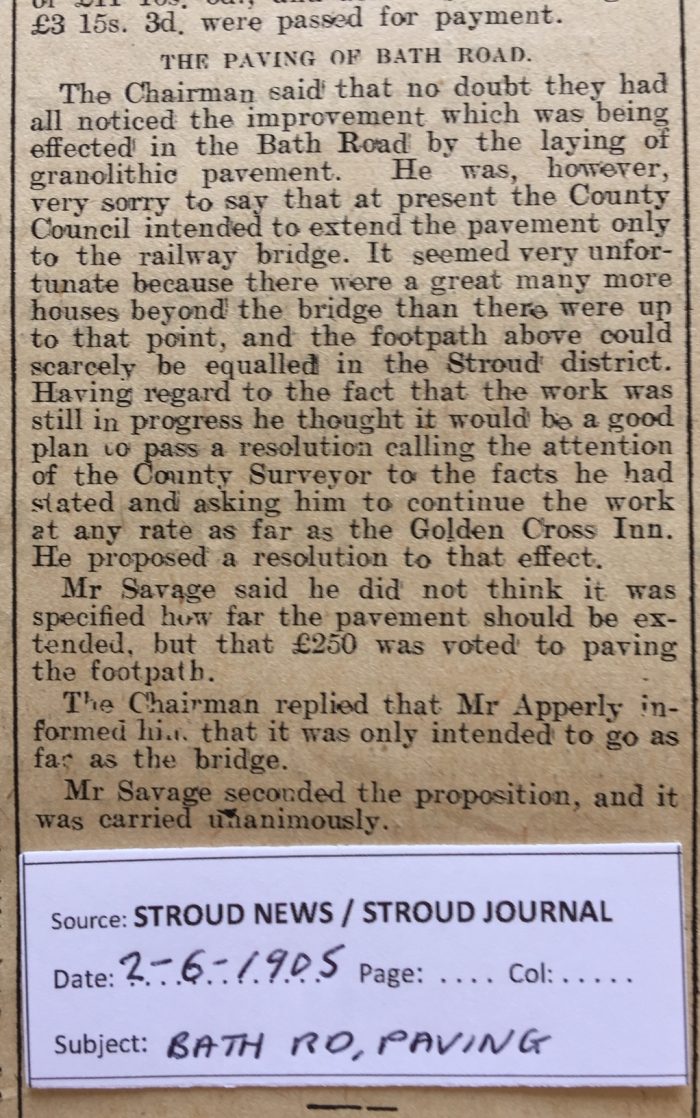 The most unusual entertainment at Fromehall Park – singing with a pig!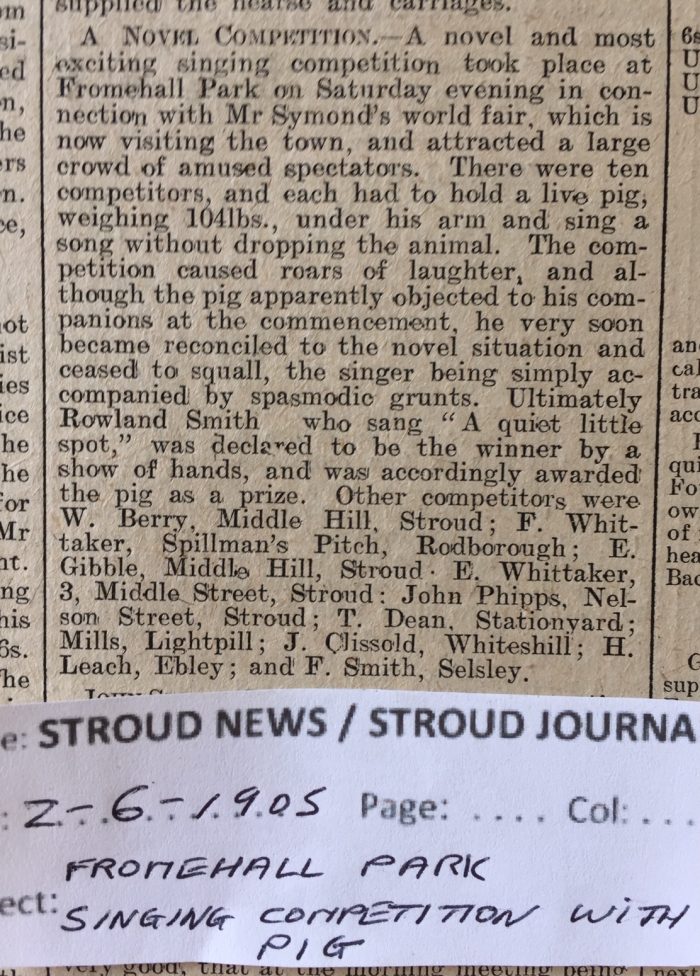 Conditions at Butterrow School were very poor.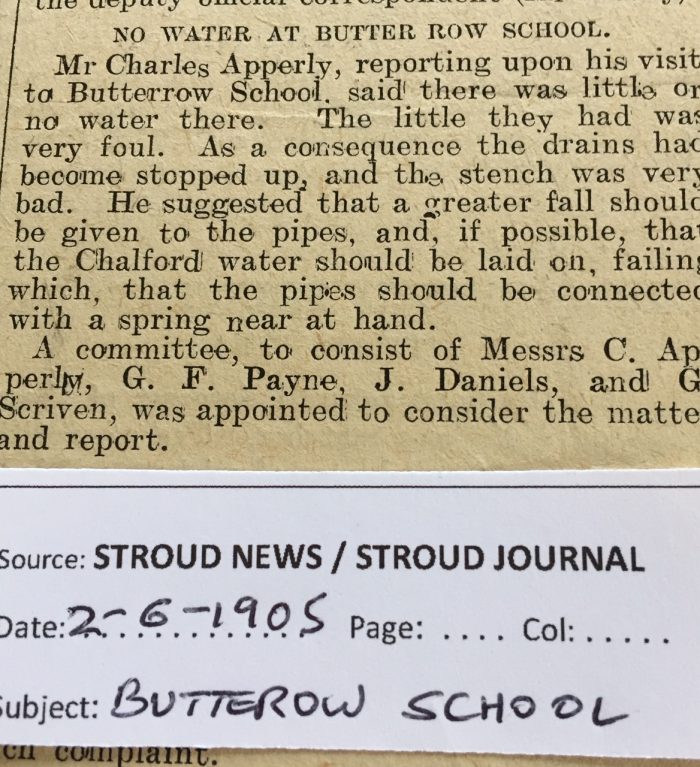 Rodborough Fort was now advertising a wide range of services.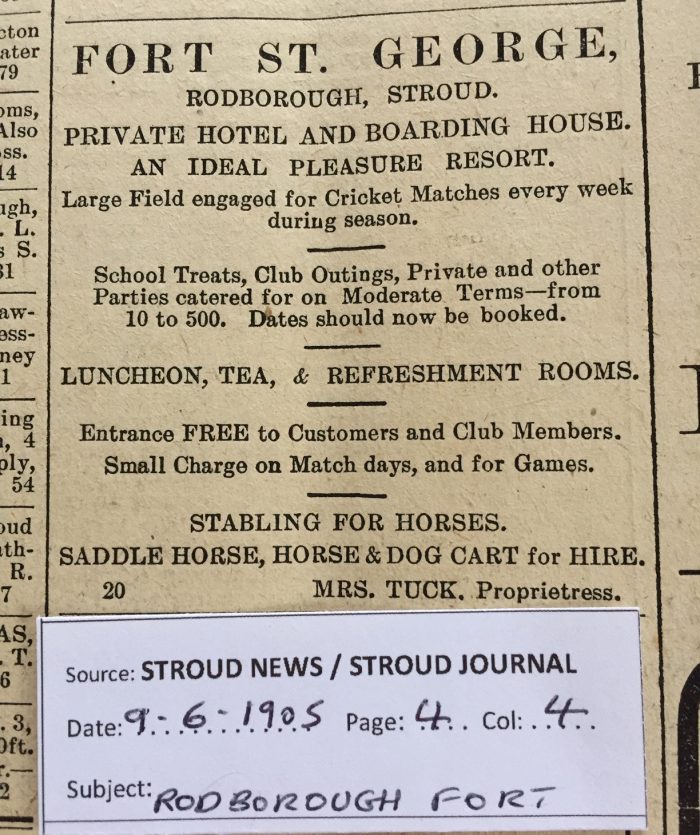 July –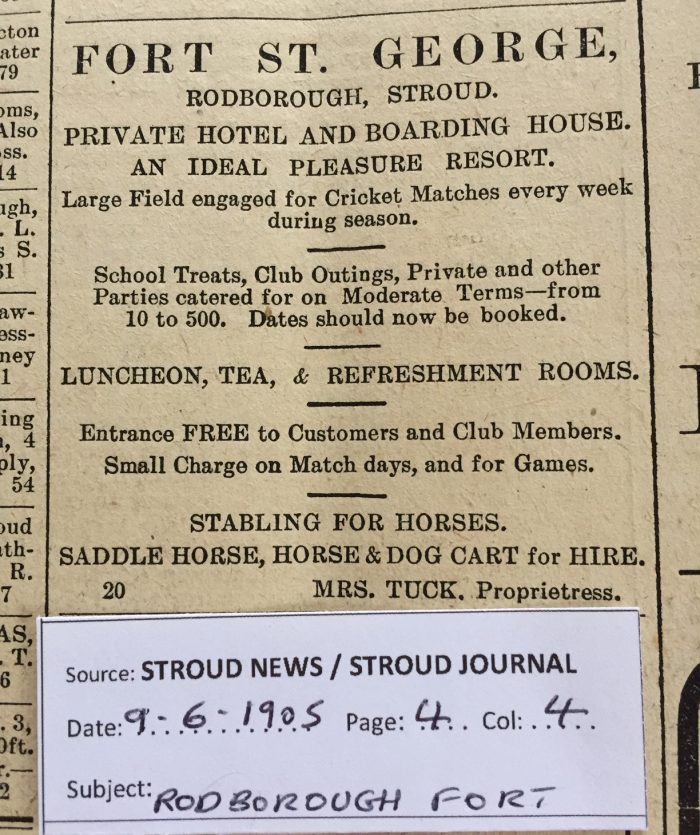 September – An interesting clip from the Stroud News in September 1905. 'Lord' George Sanger, known as 'His Lordship' for his style of dress, was a colourful character. He retired this same year and was murdered with a hatchet by an employee in 1911!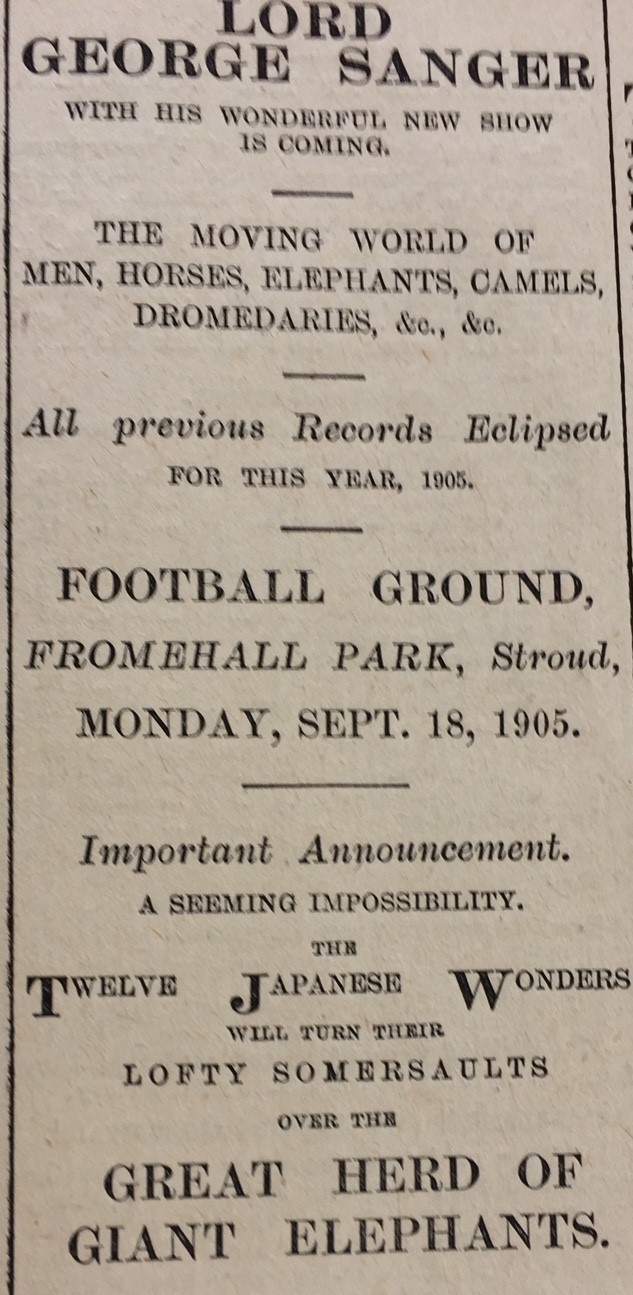 A variety of meat was available from Mr Apperly's model farm at Rodborough Court. (He wasn't yet Sir Alfred)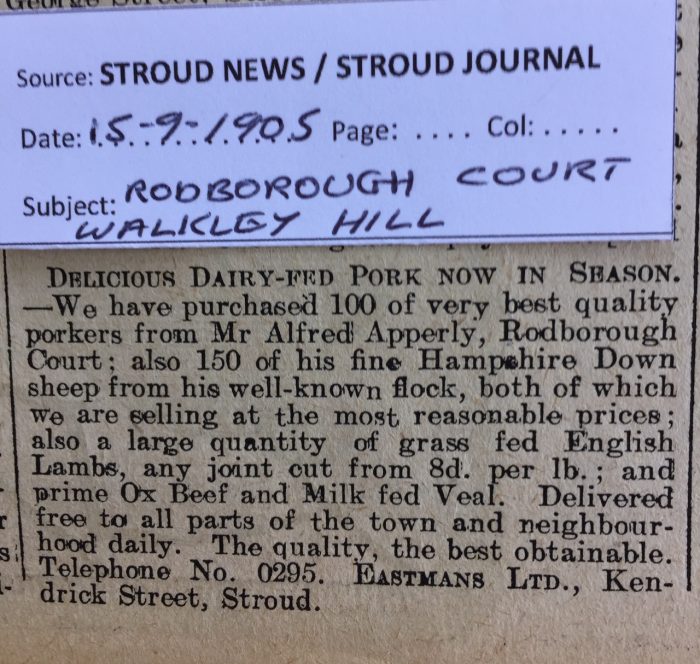 A bus accident at Wallbridge caused disruption.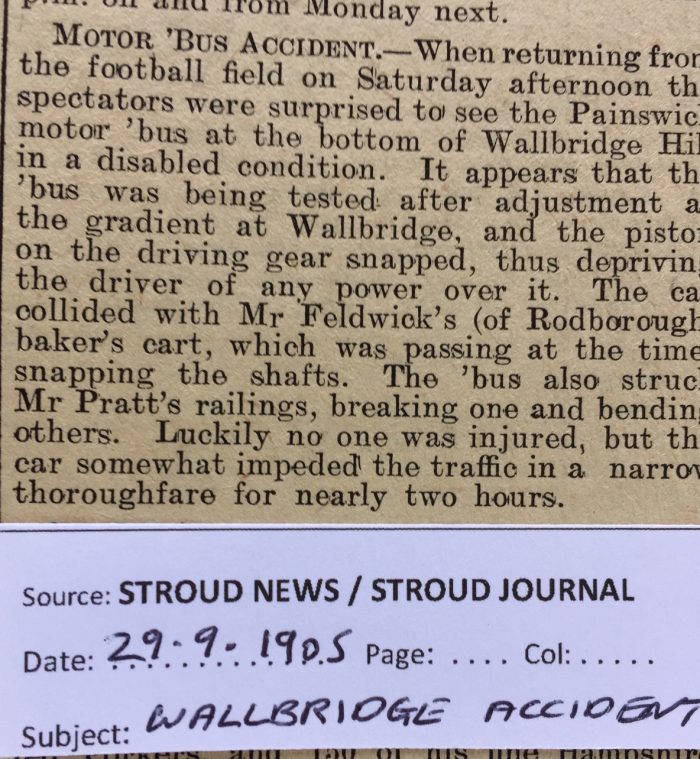 November -At a Parish Council meeting, more problems with the Bath Rd were noted.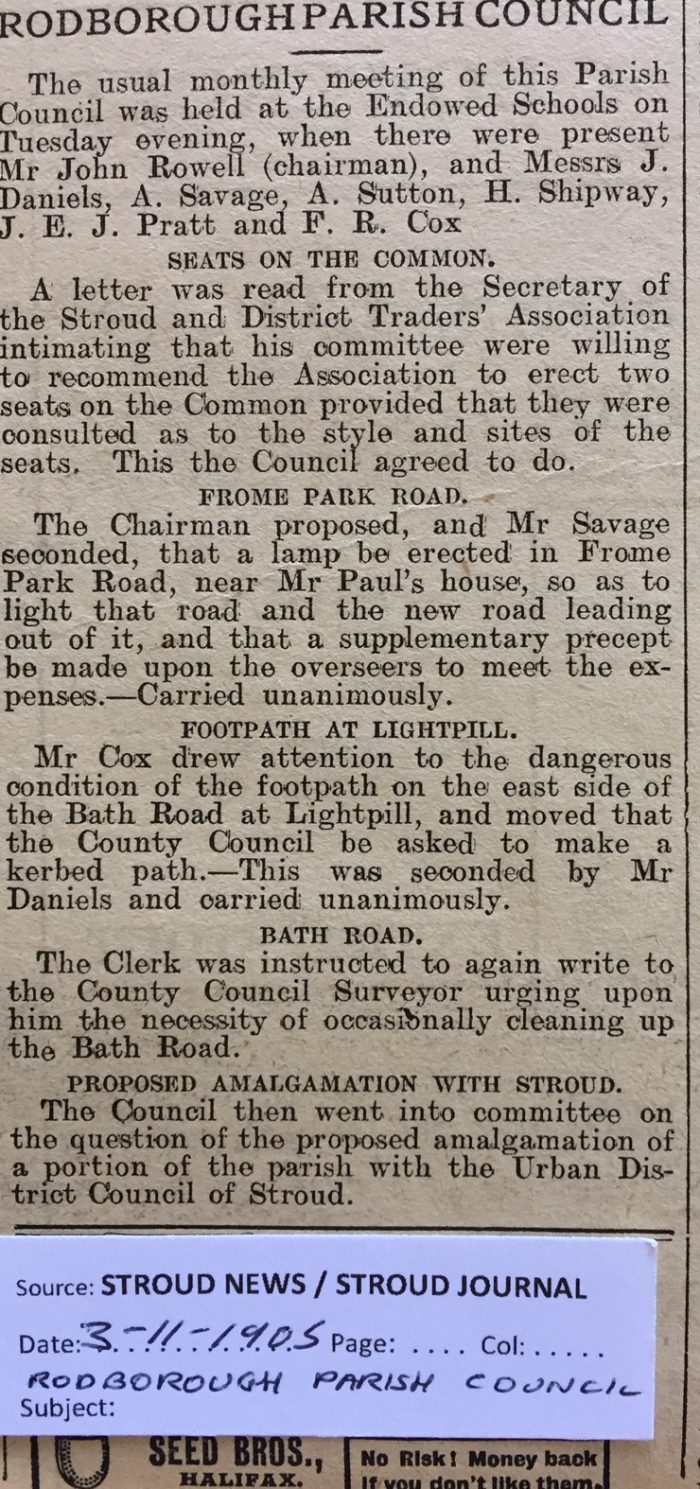 Mr Apperly opened up his greenhouse and grounds for a 'capital display of flowers'.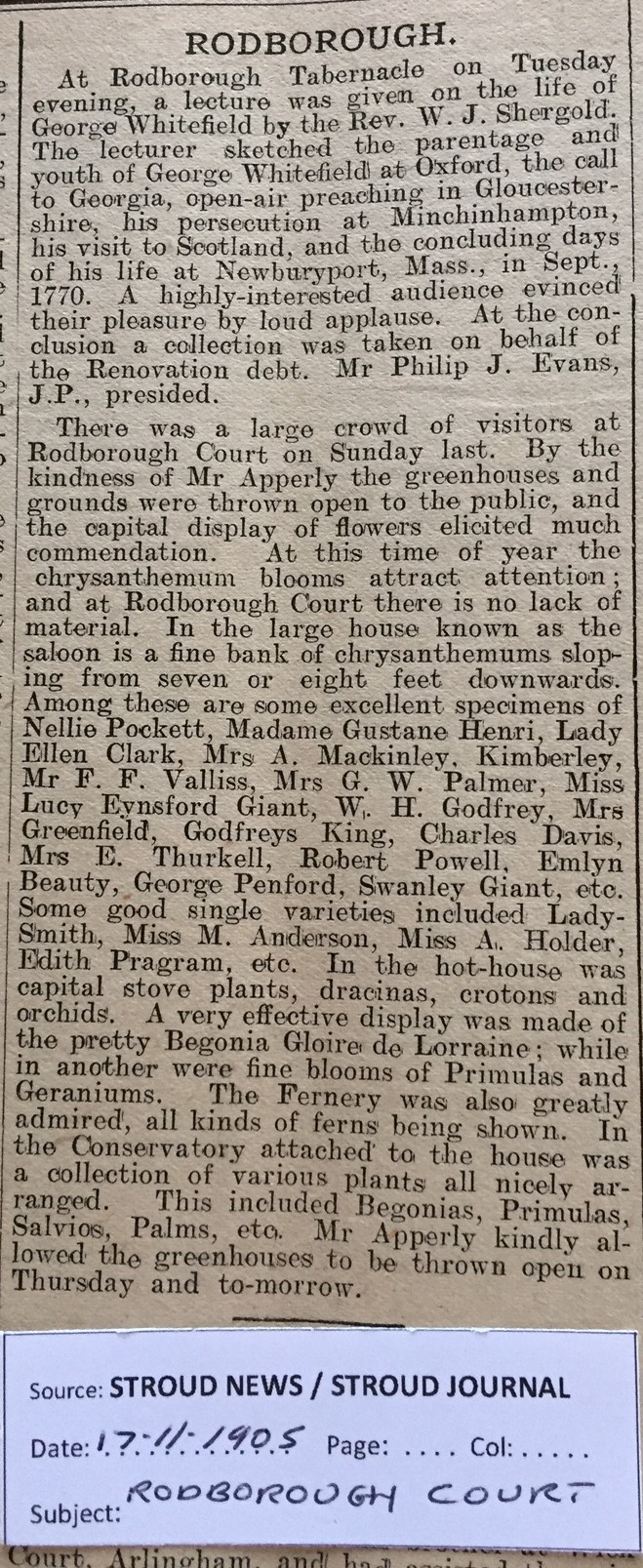 Rodborough won the County Bowling Cup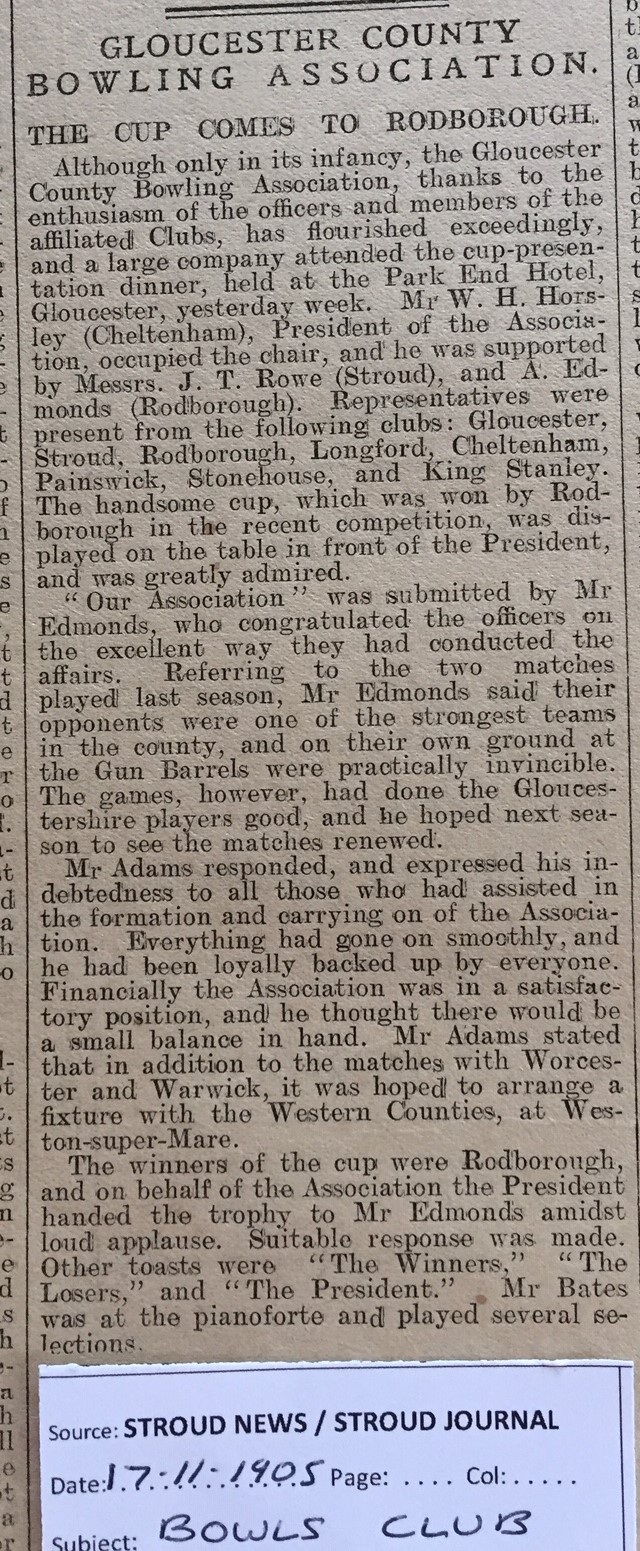 Mr Henry Walkley of Churchfields plans to extend upper Spillmans Rd to build 28 houses.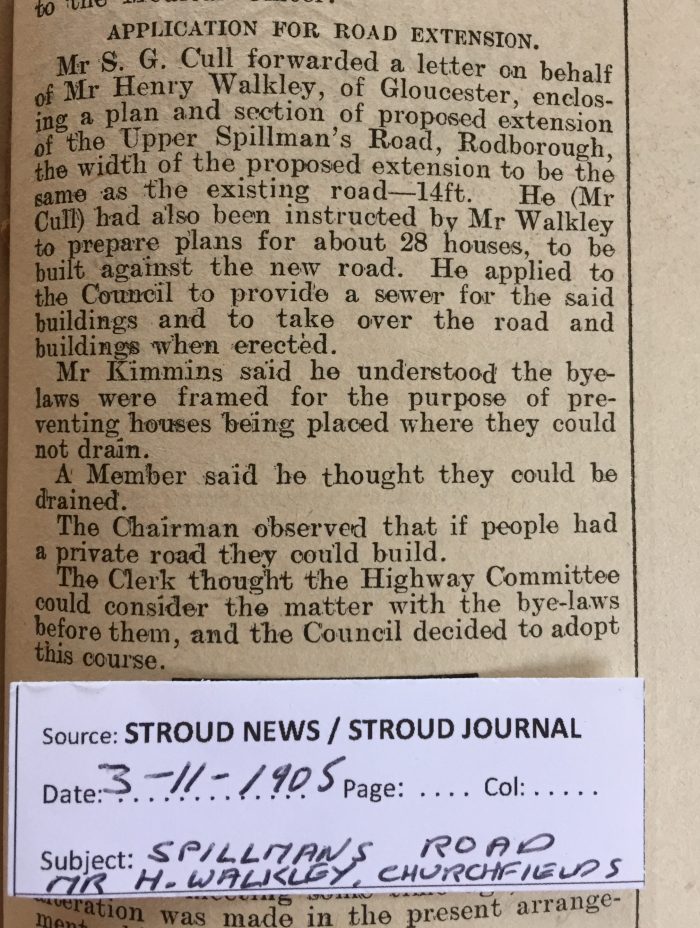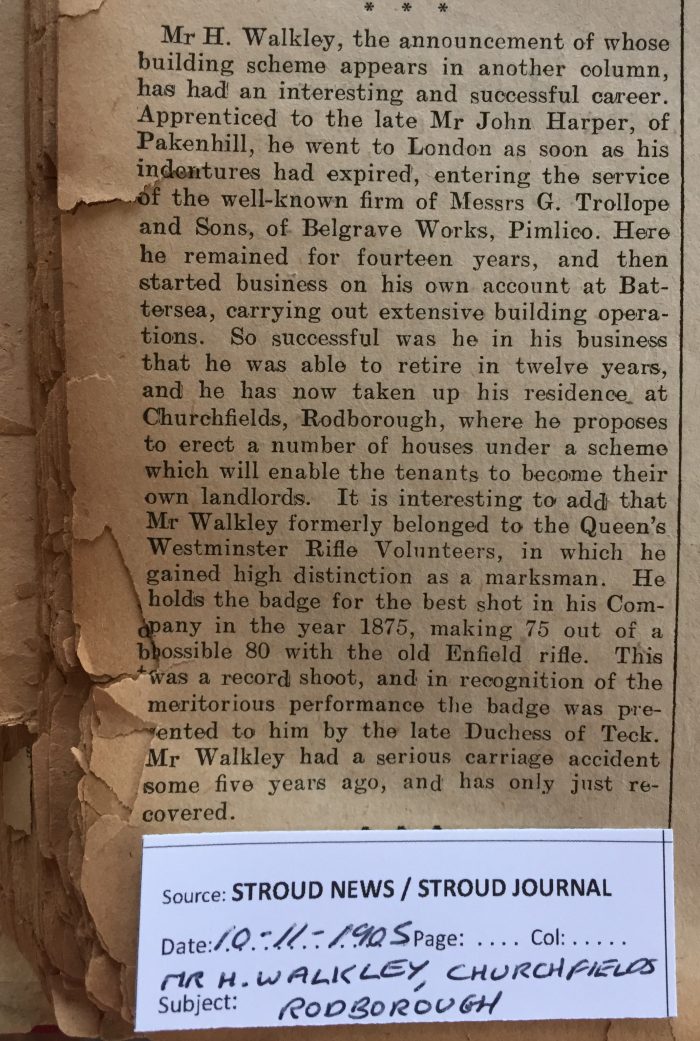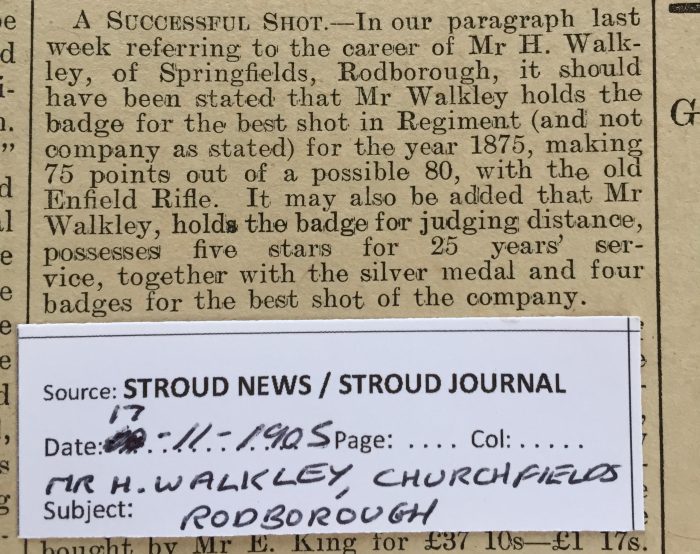 December – Plans for the Spillmans Road houses were submitted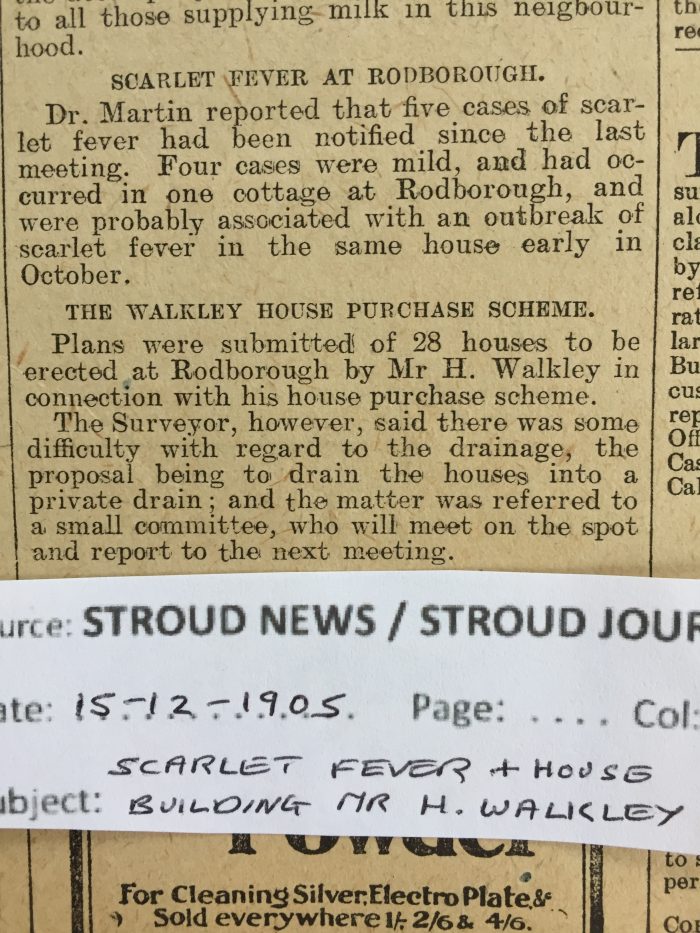 New houses were available to purchase on Spillmans Road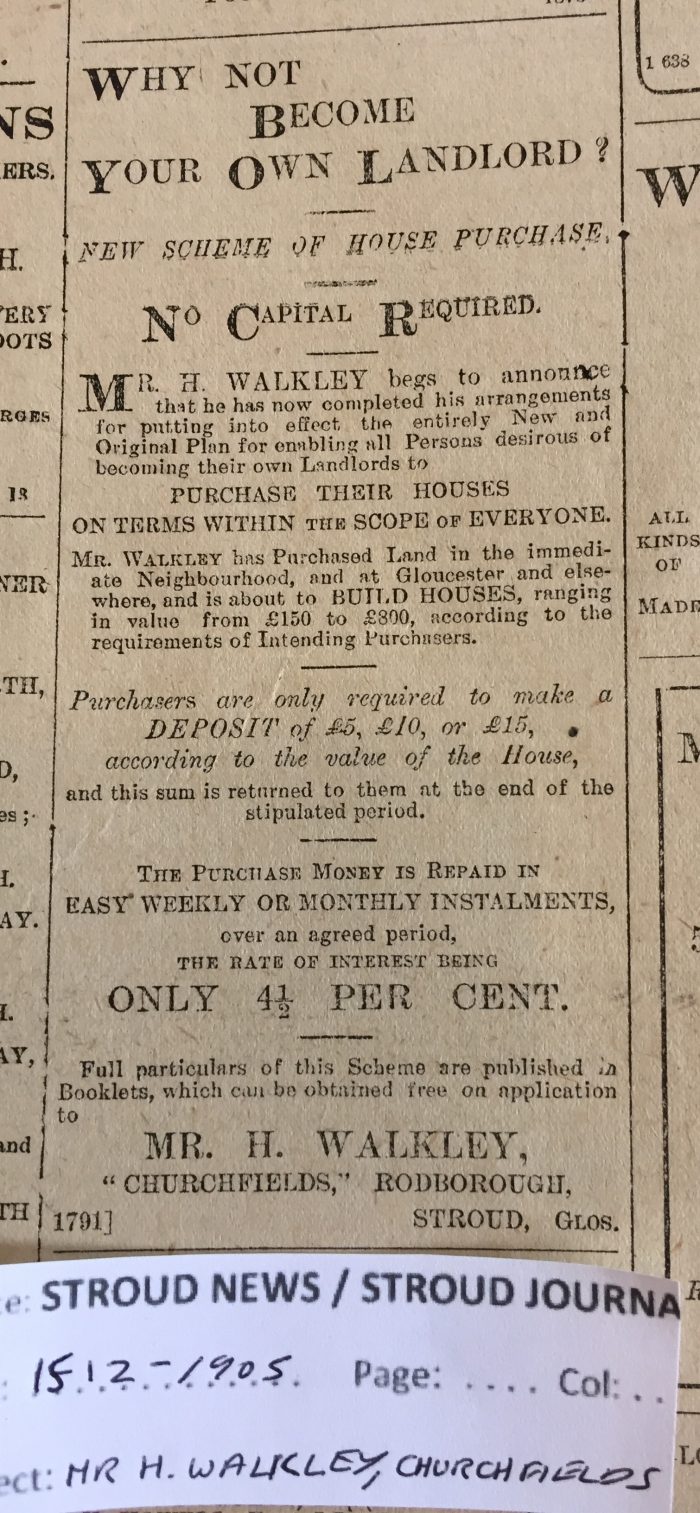 A memorial service was held at Rodborough Tabernacle for Rev Hastings.