After a beautiful service on Remembrance Sunday flowers and messages were placed under the WW1 memorial in an attempt to recreate an impression of the striking display at the unveiling in 1920.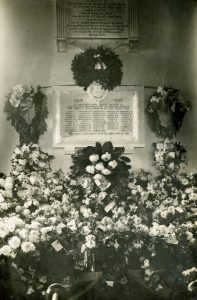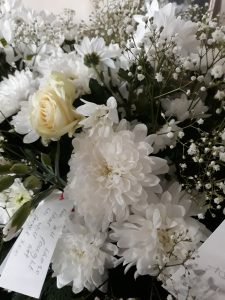 Initially placed randomly they formed a rather artistic floral heap!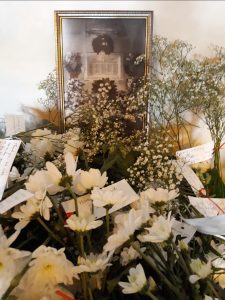 A talented lady has now worked her magic and they are transformed to a beautiful display that will last a little longer.