In the 1890s it was recorded that there were four ale houses in Kingscourt which at the time had 92 houses and a population of 300. The King's Head was an indoor beer house, The Boot and The Nag's Head were outdoor beer houses, and an off licence was probably located at the bottom of Bowl Hill. The nearest inn with a full licence was at Rooksmoor.
The impression from the press is of a mostly peaceable, working community where apart from an inquest at The Boot following a tragic suicide in 1867, a minimal amount of petty crime, and the occasional breach of licensing hours, very little that was newsworthy occurred.
The King's Head
The King's Head is Kingscourt's last surviving pub and is located on a narrow, single-track lane, simply named The Street. It was described in the 1996 edition of "Real Ale in Gloucestershire" as one of the most difficult pubs to find in the county!
The building has late 17C origins with later extension and additions. On the 1844-1888 OS map the building appears to be two properties.
Rhoda Barter gained a licence to sell beer there in 1856, but she and her husband George seem to have been in Kingscourt since their marriage in 1850. Rhoda was working as a woollen cloth marker in 1851. George worked as a mason and builder but also assisted his wife in the pub. A press report in 1867 refers to a man going to Mr Barter's for some beer. The name King's Head hasn't been found in written form until the 1881 census.
Interestingly George's father, James Barter, also a mason, had a licence to sell beer from around 1836. It is likely that he was operating from the bottom of Bowl Hill where he eventually bought the premises. It has been hard to confirm the exact location, but the property there, dating to at least 1770, with a shop, bakehouse and brewhouse seems to have been on the block at the corner of Bowl Hill and Rooksmoor Hill and may have been part of Hillside Terrace – which remains but much of the older property has been demolished. A shop with a beer licence operated near the bottom of Bowl Hill till the early 1890s, though possibly from more than one building.
Rhoda and George had six children born in Rodborough between 1850 and 1866. They all lived to adulthood, but George died aged 39 in 1867. Rhoda spent the rest of her life at the pub and in 1874 she married again. Alfred Niblett was living close by at Rookswood in 1871 when his second wife, Arabella, died shortly after giving birth to a son, also named Alfred. Alfred senior's past was rather complicated; he had been widowed twice, as had his second wife Arabella. The young Alfred William Niblett was his only surviving child, but there was also a stepdaughter, Mary Neale.
Alfred's origins were as a clothworker, son of a clothworker, but he was literate and had married well on both occasions. His first wife's father was Henry Grist a flock manufacturer, and Alfred was absorbed into the family business. Following the death (due to bronchitis) of Harriet (nee Grist) in 1870, he sold his entire "well-manufactured household furniture" and household goods from his home in the High Street, South Woodchester. His second marriage to Arabella lasted less than a year but her death left him with a son and an income from the trust fund from the property of her late father, engineer Richard Packer, to provide for her children and future spouses.
Alfred Niblett, established himself as landlord of The King's Head and continued in the role until his death on 10th January 1892, aged 75. There are also references to him in employment as foreman at John Grist & Co. at Rooksmoor Mills in the late 1870s.
Rhoda continued as licensee, being fined in 1897 for opening out of hours in what appears to be an isolated incident. Her holding of a beer-house licence for 41 years was mentioned. Her stepson Alfred Niblett junior, remained with her and in 1891 he was a gardener. He welcomed his new wife, Emma, to the household in 1893 and daughters Lizzie and Ivy in 1894 and 1896. By 1901 Alfred was running a shop from the premises.
Rhoda died late in 1910. Alfred junior is given as the tenant of The King's Head on the 1909 Lloyd George property survey, the property being owned by Stroud Brewery. Occupying over an acre, it was then described as a stone & stone-tiled house, attic, 3 bedrooms, smoke room, bar, tap room, bin cellar, living room, kitchen & scullery, lean-to, stone & tiled coal house, 2 stone & tiled WCs, galvanised urinal, timber & tiled pigsties, garden, public rights of way. The 1911 census lists Alfred simply as "dealer".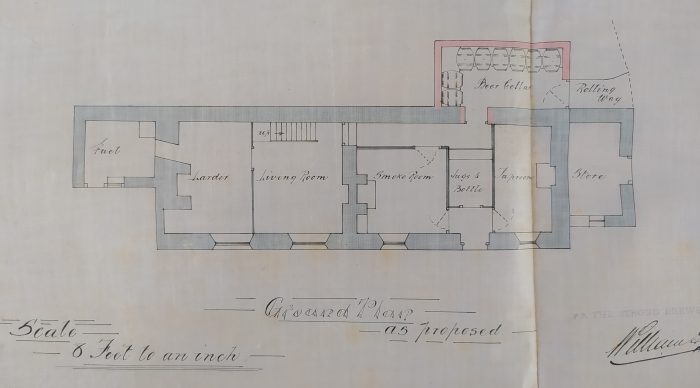 Alfred William Niblett was in Kingscourt till at least 1922, but by 1928 he lived on Bath Road, Rodborough.
Henry Weaving is recorded living at the Kings Head in 1923 and in a 1931 directory. Henry had previously been at the Nag's Head for a short period c1911. By 1939 he was retired. Both Alfred Niblett & Henry Weaving appear on the 1918-1922 Electoral Registers for Kingscourt but the Kings Head is not identified.
The 1939 register lists 54-year-old Charles Henry Powell as landlord, with his wife Edith and daughter Winifred who was 18 and working as a laundry hand. Charles, then living at Uplands, Stroud, had been a tailor's presser at Hill Paul in 1921. He gave his occupation as tailor when he married Edith Clara Matilda Jones in Monmouthshire in 1922. Edith was born in Stroud and had also lived in Uplands but spent part of her young life in Wales. She applied to serve as a waitress in the Women's Army Auxiliary Corps in the First World War and her record has survived along with her references which mentioned her having worked as a barmaid. Her uncle Edward Jones and her cousin Grantley Freebury were killed in the First World War and are commemorated in Rodborough Churchyard. Charles died in 1953 and his residence was noted as Little London.
1947-62 Lionel & Christina Merrick on Electoral Register at King's Head. Lionel died in 1962. He was formerly at the Nag's Head.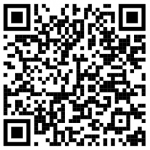 1962-64 Electoral Register; Derek & Beryl Critchley who were formerly at the Nag's Head.
1971 press: Mr Ford landlord of the King's Head Inn.
1970s? Shirley & Dave Bence landlords.
1970s? Dave & Margaret McGuiness landlords.
1976-80 Brian and Margaret Webb landlords.
Margaret remembers some of the pub's regulars; there were four men (Albert Weaving, Des Papps, Albert Buckingham and one other) who always sat in the same place on an old settle in the corner and the fireside chair. They regarded these are as their seats and took umbrage if anyone else sat there. Four other men regularly played cards on a Saturday night and again always sat in same place. When they were first there the pub had a piano, and a customer who was an ex-landlord from Selsley would play and when a big local Irish family came in one would play the piano and everyone would sing. The bar room was very small & busy and sometimes people couldn't get in. Whitbread Brewery wouldn't extend the building so, with permission, Mr & Mrs Webb paid for an extension on the front. Trade was good and they moved on to the Carpenter's Arms at Westrip to expand their business. Margaret retains a particular fondness for the King's Head.
1980- Eddie Edwards landlord
1993- present, landlords John & Carol Nicholl. Remains a traditional village pub and well known for charity fundraising
The Boot
Located next door to the King's Head and licensed as an outdoor beerhouse. The recorded history is scanty and amounts to little more than an incomplete list of names of owners and licensees.
John Butt has been recorded as innkeeper from 1865-1871. His main occupation was as a waterman and he lived at the Boot with wife Charlotte and family of seven.
By 1891 the licensee was George Goulding, a stonemason.
In 1893 Albert Cook holder of off-beer license at the Boot was convicted of felony and the license transferred to Henry Price, but was to be to be withdrawn on grounds that there was a beer house next door and 4 ale houses within 60 yards.
In 1901 Andrew Whale was a beer retailer next to the King's head, His main occupation was mechanic, his wife Lydia did sewing. They had two small children. His father kept the Golden Cross Inn in 1891.
In 1903 an application was made to transfer the license to Charles Henry Osman.
In 1905 the property was owned by Samuel Nicholls who died on 29th January 1905 and his executor Felix Lidiatt agreed to sell the Boot and two adjoining cottages to R W Burrows for £160 pounds. The Boot was noted to have an off-license and occupied by Charles Osman.
In 1907 Roland Burrows of Minchinhampton sold the three properties to his brother John William Burrows, a plumber of Limecroft, The Box.
In 1909 and 1911 the tenant was Frank Edward Cratchley, a stick worker. The 1909 Lloyd George Land Survey described it as a house and shop (outdoor license) in fair repair with kitchen, cellar, coal shed, 2 bedrooms, attic, share of washhouse & WC, spring water.
In 1914 when John Burrows died Annie Lois Burrows his widow inherited the properties. She married Nathan Edmund Pincott on 15th December 1915.
In 1922 Annie Pincott sold to George Chapman for £310 – "all those three messuages, tenements or dwelling houses one having an off licence being known as the Boot Inn … at Kingscourt together with gardens etc. belonging and then in the occupation of Ernest Haines as tenant therof".
George Chapman died in 1931 and the three properties were sold tothe Stroud Brewery Company Limited and Geoffrey Inkerman Orchard and William Edward Orchard, builders, of Thrupp. During the proceedings the license lapsed and was not renewed, and the contract agreed that no part of the building would thereafter be used for the sale of alcohol.
George Chapman last landlord of the Boot appears to have been the son of William Chapman first known landlord of the Nag's Head.
The Nag's Head, Bowl Hill
The former Nag's Head at Bowl Hill is now a private house and shows little sign of its origins.
The building may date to the late C18. (KT). "The first recorded beerseller there was William Chapman who bought the house from his father, Stephen Chapman, for £40 on 21st June 1869. Stephen Chapman had bought it for £60 from Joseph TImbrell Fisher on 26 November 1864. Going on back, Fisher had had it conveyed to him from Charles William Lawrence, who had had it gifted to him by Rebecca Parry on 2nd July 1858, its address given as Bowlhill as on all the later documents. I think the building dates a bit further back into the late 1700s?" (KT)
The first clear mention of the property as a beerhouse is in the 1881 census when it was occupied by William Chapman a 58-year-old haulier and beer seller with his wife Elizabeth and children Walter and Adelaide. On the 1871 census William was described as a haulier and farmer of 3 acres and Elizabeth as a farmer's wife. Previously they had lived in Rooksmoor and in 1851 in Dunkirk, near Nailsworth where William was a beerhouse keeper.
William had married Elizabeth Weaving in 1847 when he was noted as a farmer. Elizabeth was the widow of Thomas Weaving. Thomas, who was a servant, had died aged 28 and none of their four children had survived infancy. With William Chapman she went on to have seven children. One of whom died in childhood and two sons emigrated to Canada.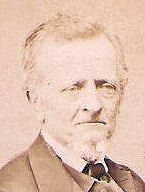 Elizabeth Chapman died in 1886 aged 67. William continued to run the beershop with his youngest daughter Adelaide until his death on 17th February 1902. He left an estate worth £535 and 4 shillings.
Adelaide Chapman sold the property to Godsells for £400 on 24th June 1902 (KT) and she was recorded in 1911 as a boarder a 1 Lawn Villas, Stratford Road, Stroud and not working.
The 1909 Lloyd George Survey listed the property as being occupied by Henry Weaving and owned by Godsell and Sons, Salmon Springs Brewery, describing it as a beer house, off license of 21 perches in size, stone & tile house, 2 attics, 2 bedrooms, sitting room, kitchen, jug & bottle department, beer cellar & pantry, washhouse, brick & tile stable, loft over & WC, timber & tile pigsty, stone & tile open shed and garden.
In 1911 the census records Henry Weaving as occupying the Nag's Head with his wife Martha and their 11-year-old daughter Doris Maud. Henry was a 37-year-old house painter. He had previously lived in Kitesnest Lane and in later life lived at "Oidunno" at Stanfields and was a retired innkeeper (He later kept the King's Head).
Alfred Brown lived close by on Bowl Hill in 1911 and was the licensee of the Nag's Head from 1914 (LG Survey) to his death in 1932, aged 56. His wife Alice continued the tenancy and she married again in 1937 to George Harrison. The 1939 register records them at the pub with Alice as innkeeper and George a retired army veteran.
1947 Lionel & Christina Merrick on Electoral Register at the Nag's Head, before later moving on to the King's Head.
Derek & Beryl Critchley are recorded on the electoral register in 1954 at the Nag's Head before also moving on to the King's Head by 1962. Beryl's father had been landlord at the Rose Inn, Paganhill until his death in 1941.
It is not known when the Nag's Head closed but by 1963 the derelict pub was bought and converted to a family home; "My parents bought it in 1963 from The Brewery. I don't know if it was a pub, previously, or an off license, but locals were often in there sitting on the wide stairs, supping a pint (Including My Dad). Mum says they had several occasions when people came into their home asking for matches or darts board"! (LT)
Bowl Hill Off-Licence
The location of other licensed property in Kingscourt has been difficult to identify with certainty.
The corner of Bowl Hill and Rooksmoor Hill formerly housed many more properties than it is now possible to imagine. The deeds dating back to 1770 for these buildings are at Gloucestershire Heritage Hub and a brewhouse is first mentioned in 1810 in the will of John Cooper who had inherited the property, formerly owned by his mother-in-law Hannah Birt, when his wife died in 1802. On the death of John Cooper in 1818 his three granddaughters (Ann, Elizabeth, and Joanna Oliver) inherited equal shares of the property.
The deeds tell us that in 1860 James Barter, a mason, already owned one third share (on account of his marriage to Ann Oliver in 1841). In January 1860 he paid £50 for 4 messuages or dwelling houses with thebrewhouse and garden ground in Bowl Hill with a lease for the remainder of 750 years from 1770.
Press reports indicate that James Barter of Kingscourt was convicted in 1836 as a beer retailer breaching licensing laws, but it is not known from where he was selling.
Sadly, James died later in 1860 leaving his son George Barter (of the King's Head) "all my masons' tools, scaffolding and gun" and all his real estate to his son and 6 daughters divided equally. The property was sold and later occupants of the shop and brewhouse are likely to have been tenants.
Meshach Cox, a builder of Bowl Hill was the next owner, and he sold the property in 1895 to Albert Henry Cox,manager of a clothing factory of Bisley Road, Stroud. The 1909 Lloyd George Land Survey shows that Albert Henry Cox owned Hillside Terrace, so perhaps this was the location of the off license.
It is possible that there may have been more than one building that operated as an off license on Bowl Hill, as a in later sale of a licensed property the description seems to differ.
A press report in 1869 refers to a person coming to the house of Joseph Perry at Bowl Hill on Whit Sunday "and wanted him to draw some beer, which he refused to do on account of the defendant being drunk". That same year Joseph Perry, provision dealer, dealer in coal and woods, of Bowl Hill, was declared bankrupt. He appears on the 1861 and 1871 census as a grocer.
Joseph Perry died in 1876 aged 56 and his wife Ann died in 1889. Their property was advertised for sale, described as "Building and accommodation land, dwelling houses and shop with beer license at Bowl Hill, Rodborough – A substantially built dwelling house with shop and storehouse, garden and premises late in the occupation of Mrs Ann Perry deceased. There is a beer license attached to this house and possession can be had immediately after the sale. Also, seven cottages and gardens adjoining the above in the several occupations of Mrs C Ashmead, C Hayward, G Brown, J Grey, E Brown. L Furley and Mrs Dangerfield. Also, a dwelling house and garden with, yard, shed and barn adjoining the above, also, and adjoining, fine old pasture and building land of 2 acres plus and pasture and garden land of 3 acres plus in the occupation of Mr Burford. The above property is in a ring fence and bounded on two sides by good roads.
It can be supposed that Charles Rigby Howlett next took on the Bowl Hill off-licence…he was 26 and married with two young children, and another on the way, in August 1891 when The Citizen described him as "landlord of an outdoor beer-house and shop at Kingscourt, 150 yards from William Chapman's beer house (The Nag's Head), 150 yards further to Alfred Niblett's beer-house (The King's Head) and from there to George Golding's beer-house (The Boot), a distance of 84 yards."
Having kept the house for about 4 months, the police superintendent had received numerous complaints about Howlett and set his constables to keep watch. Howlett was summoned for keeping open for the sale of drink during prohibited hours. P.C.s Brotherton & Townsend said they saw defendant's wife serve a little girl with beer at 10.30 p.m. on Saturday night. He was fined £1 plus costs and the licence was ordered to be refused. There seems to be no further record of this off-licence.
Charles Howlett remained locally, living at Little Hill (below Little London) and raising a large family. Most records describe him as a carpenter.
Unidentified licensees
There remain some brewers and beer-sellers that can't be clearly linked to properties. In 1851 Anselm Cook was a brewer and his wife Mary a shopkeeper in Kingscourt. His tenancy dates back even further in documents held by Gloucestershire Heritage Hub, from 1834-5, when Anselm Cook shopkeeper or beer retailer of Rodborough was convicted for possessing defective weights and drunken and disorderly conduct in his premises. Anselm died in 1855 and probate documents describe him as a grocer and journeyman brewer of Kingscourt.
Also in 1851, Jacob Smith is recorded as a beer-seller in Kingscourt. He was a widowed confectioner who had married a widowed Rodborough shopkeeper in 1843. They are not traceable after 1851.
In the next recorded property on the 1851 census (might be supposed to be The King's Head and Boot but not proven) is Charles Chapman aged 24, beer-seller and shopkeeper with a young wife and family. By 1861 they too had moved on.
References: 1909 Lloyd George Survey, Ancestry.co.uk, Maureen Arthur, British Listed Buildings.co.uk, British Newspaper Archive, Gloucestershire Heritage Hub Online Catalogue, Kelly's Directories, Know Your Place South West, Katrina Thacker, Lyn Thompson, Margaret Webb, Melvyn Wilkins.