The road junction around the Prince Albert, a busy meeting and passing point, was previously referred to as Rodborough Pike.
Opposite the Prince Albert was a small cottage in the grounds of Pike House. It has been altered but there appears to have been a toll window in the front.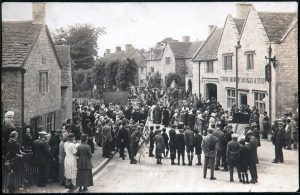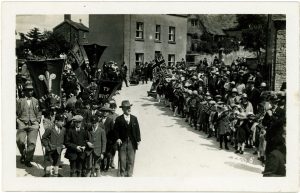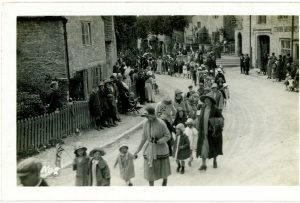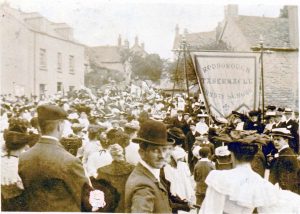 Irene Connor born in 1917 and speaking in 2009 remembered…
"Every Sunday morning all the children would be going out and going to their Sunday school and when it was Whitsuntide and it was the processions they would meet …you know, with a band and process all the way up the hill and sing a hymn and what have you.  It was really a big family day then."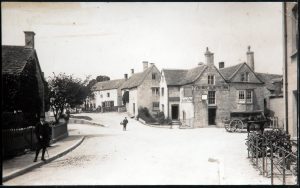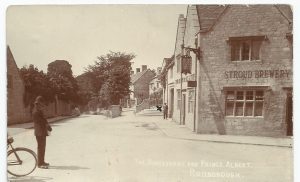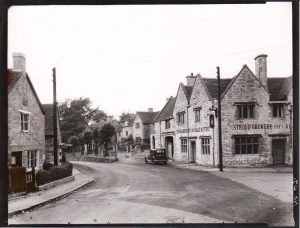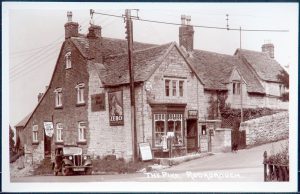 George Evans born in the 1930s, recalled…
"Every Tuesday Lyons ice cream van used to deliver the ice cream to the Post Office on the corner of Rodborough Hill and I remember waiting there for it to come in. Without a cornet was a penny and if you had a cornet it was tuppence."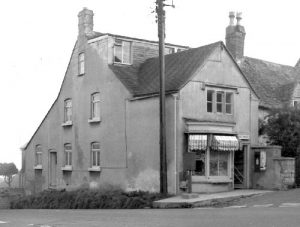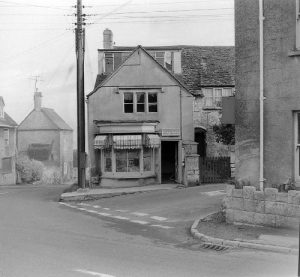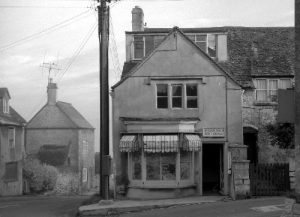 There had also been a shop adjoining the Prince Albert on Rodborough Hill, where Mrs Cook sold sweets. It can be seen at the edge of the photo below.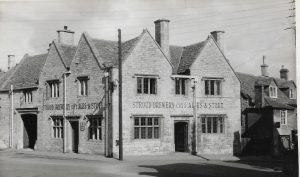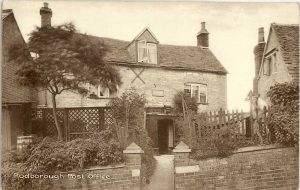 Many of the former buildings at Rodborough Pike have been demolished for road improvements.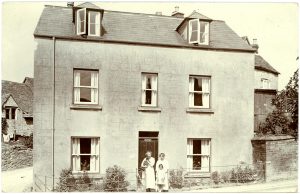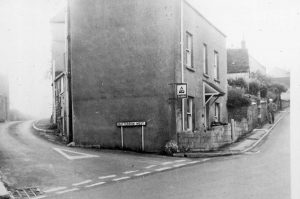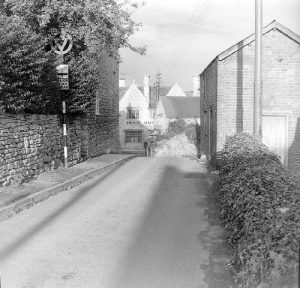 The Boulevard cottages at the top of Walkley Hill are some of Rodborough's oldest buildings dating from the 17th century.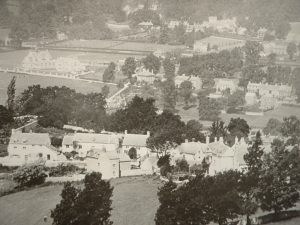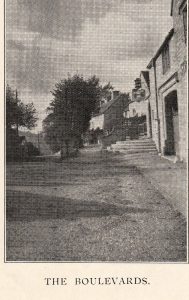 THE DAINTY BROTHERS
On a recent visit to the Gloucestershire Archives with Remembering Rodborough I was fortunate enough to be given the task of examining records about the Dainty Brothers. 
In all recordings and speaking to Rodborough people the Dainty Brothers frequently were mentioned. The records I looked at were fascinating. We found out later that Sidney was born in 1905 and was deaf and dumb and Alfred born two years later in 1907 and probably suffering from a form of cerebral palsy. They managed, with the help of their parents to run a business listed as light hauliers from the Boulevards where they lived. 
Their father had died in 1945 and their mother in 1950. The lovely people of Rodborough had become very concerned about their welfare when she died and even more so when they discovered that the Dainty's horse was twenty-two years old and wouldn't be able to carry on working much longer. A Committee was set up to raise funds to buy another horse with a target of £60. Copies of the appeal were distributed everywhere, and money poured in from inside and outside of the District and even the County and a magnificent total of £154 9s 6d was raised and invested in the West Midlands Trustee's Savings Bank. Sidney and Alfred's future was secure and even enough for better stabling and for a new cart and equipment. One of the artefacts was a notebook with everyone's contribution and it was a wonderful example of care in the community that everyone talks about these days. Alfred, the younger brother, died in 1962 and Sidney in 1974 but they lived independently thanks to the wonderful generosity for the kind Rodborough people and beyond.
MAGGIE SMALL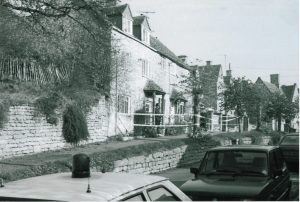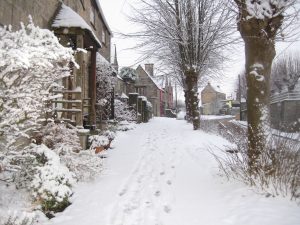 The Boulevard cottages back onto the former bowling green which was constructed in 1911 and appears to have been previously been communal cottage gardens with a freestanding scullery building. A strip of land at the back of the site gave access to Rodborough Hill.