This is an ongoing project …
We have burial registers and a graveyard plan for the "New Churchyard" or "Churchyard Extension". This acre of land, formerly part of the Rectory Gardens, was added to the churchyard in 1917.
The winter time gives the opportunity to read some of the stones that are hidden by vegetation. Brian, who does the most wonderful job of keeping the churchyard landscape looking good, has recently uncovered some new names.
Sadly there are also a large number of unmarked graves.
Plot 182 Alice May LEONARD died Houndscroft 1942, also Caroline LEWIS died Rodborough 1906 and "Mrs" LEWIS died Stonehouse 1908 and Clara MARTIN died  Houndscroft 1961
Plot 190 George GORTON died in Bristol 1944, also Emily Beata GORTON died in Harrogate in 1962.
Plot 295 (unmarked)
In addition to later burials, here lies George Brown UZZELL (1832-1910) and his wife Ann (1835-1914) of Church House, Church Place, Rodborough. George was a tailor.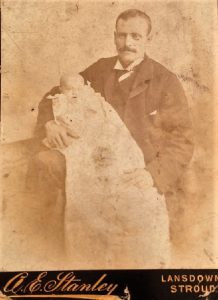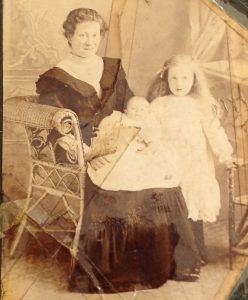 Click to read George Brown Uzzell death, Stroud News 09.12.1910
Plot 603 SHILHAM
Joan 1938, Harry 1945, Emma 1970
Harry Shilham's son Frank by his first marriage was kiiled in action in 1915. His name appears on on the WW1 memorial in Rodborough Church.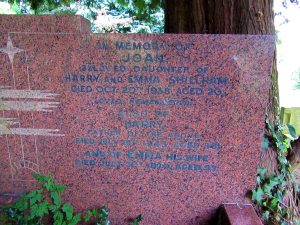 Click to read: Funeral report Harry Shilham, Stroud News 20.07.1945