James Dickerson Humpidge (born 1861) acquired an engineering business at Dudbridge in 1881 in partnership with his brother, Mr H Theo Humpidge and Mr G. E. Snoxell, and commenced the manufacture of the "Dudbridge" gas-engine.
In 1894 the firm purchased the business of their neighbours Messr. Holborow &Co, steam-engine manufacturers, and began trading as  trading as Humpidge, Holborow & Co.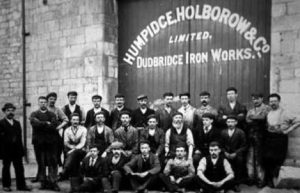 In 1899 the company was reorganised; their steam-engine business was sold and the works were devoted to the manufacture of gas and oil engines becoming Dudbridge Iron Works. James Dickerson-Humpidge became co-managing director with Mr. H. Theo. Humpidge and Mr Tom Graves Smith.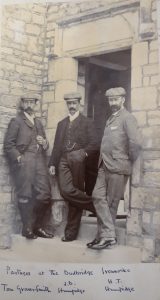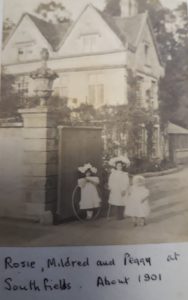 In 1903 Managing Director James Dickerson Humpidge was killed
'A FLY-WHEEL BURSTS. FITTER KILLED AND DIRECTOR INJURED. At Dudbridge Ironworks, Stroud, Saturday, a new 120-h.p. gas engine was being tried when the fly-wheel suddenly burst, and the fragments flew into hundreds of pieces. A fitter named French was killed, and Mr. J. D. Humpidge, a director of the firm and President of the Gloucestershire Engineering Society, who was watching the operations, was seriously injured about the head. The roof of the works was wrecked, and a piece of iron weighing 3cwt. pierced the roof and descended into another room, narrowly missing the men there employed.'
With thanks to https://www.gracesguide.co.uk/File:Salmson-DudbridgeIronWor…
1920
Mr Clarence Roberts sustained serious injury in an accident.