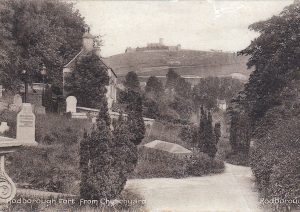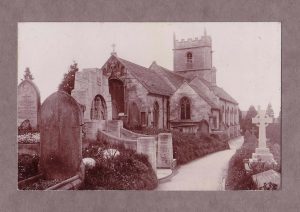 The "Old Yard" is the area surrounding the church and extending along the side adjoining the path at the top of Spillmans Road, to a point about half way along – see "New Churchyard" for details of the area beyond this.
We do not have complete registers for the older burials these can be found at Gloucestershire Archives
John William May c 1855-1920
For 38 years Head master of Kingscourt School.
This wording is not visible in the summertime, when the vegetation has grown.